This little story is about Kind Edward VII who is shown on the Sovereign Gold coin. On a tour through Ireland last year I had a stop at Kylemore Abbey in Connemara, Co. Galway.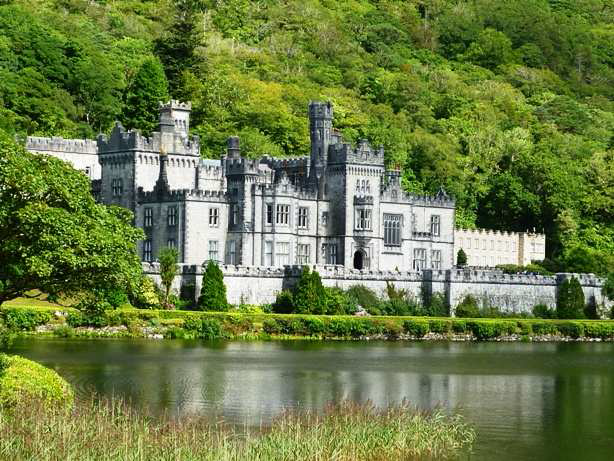 Kylemore Abbey was build by the British Doctor, Industry Tycoon, Politician and Pioneer Mitchell Henry who lived between 1826 and 1910. Mitchell fell in love with bride Margaret Vaughan and it is said that
through their honeymoon in 1850 both travelled through Connemara.
Margaret was so charmed by Connemara that her husband Mitchell returned and bought the 15,000 acre estate which is now Kylemore Abbey pictured here.
Henry has built one the most iconic castles with a walled garden, using the most modern techniques at that time. The estate had 15 glass houses, heated with underfloor pipes which can be seen to this very day. In 1893 he generated his own electricity from the lake 'Logh Touther' and brought the costs down to lid the castle from 400 Pounds to 10 Pounds per year.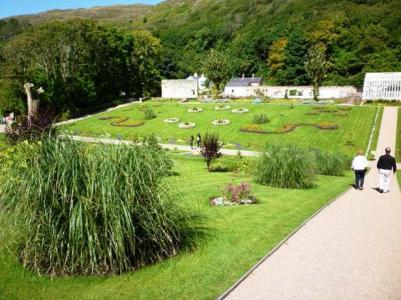 Kylemore Abbey attracted around 125 tenants and workers travelled from far away to find work and Henrypaid these workers double wages from the average standard at the time. He also encouraged people to build their own homes with glass windows. It was common at the time to use animal skin as there was a tax on glass.
The castle, the walled garden and the beautiful nature all were a romantic gift to his wife Margaret. When travelling to Egypt in 1874 Margaret unfortunately fell ill with dysentery. She died within 16 days at the age of 45. Mitchell brought his wife's body back to Kylemore and she was laid to rest on the grounds.
At the time Kylemore Abbey was an extraordinary building, growing bananas in the green house, using their own fertilizer from burning a particular local stone to heat the glass houses and arranging the 15 glass houses all together so the ladies could have a walk in winter time.
The most distinguished guest was King Edward VII who visited Kylemore Abbey in 1903. The king toured the West with the Queen and Princess Victoria arriving on the 29th July 1903 in Leehane.
When he arrived at Kylemore Abbey, it is said, the king expressed strong admiration for Ireland and the Castle and he had planned to buy the castle as a Royal residence.
The King himself was in favour of the idea but later exclaimed that the castle was too expensive for a king!
I hope you enjoyed this little side story about King Edward VII who's face is pictured on the Sovereign gold coin. The Sovereign gold coins are capital gains tax exempt in the UK and come in full and half size.